Roku Streaming Stick+ | HD/4K/HDR Streaming Device with Long-range Wireless and Voice Remote with TV Controls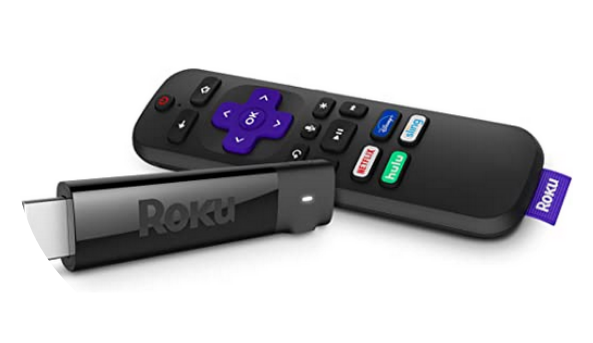 Roku's main advantage still remains: The hardware performs well and is reasonably priced, and the software does what it does, it simply just plain works.
This is Roku's most affordable 4K HDR streamer (under $50) and it is the one you should get. This Roku model is the new default choice for people buying a media streamer for now-common 4K TVs. Roku has over 40 million active accounts and about 54% of Roku users are cordless.

Roku's responses are pretty fast, its video quality is pretty much as good as any streamer. This tiny device plug's into any TV setup and it completely replaces the interface and controls with a single remote that control's your TV's volume and power. It also provide's access to MEGA Content across a range of services.

This Roku device also has a long-range wireless receiver for connecting to a router rooms away. This makes the Roku Streaming Stick+ ideal for any room that may not be close to the router.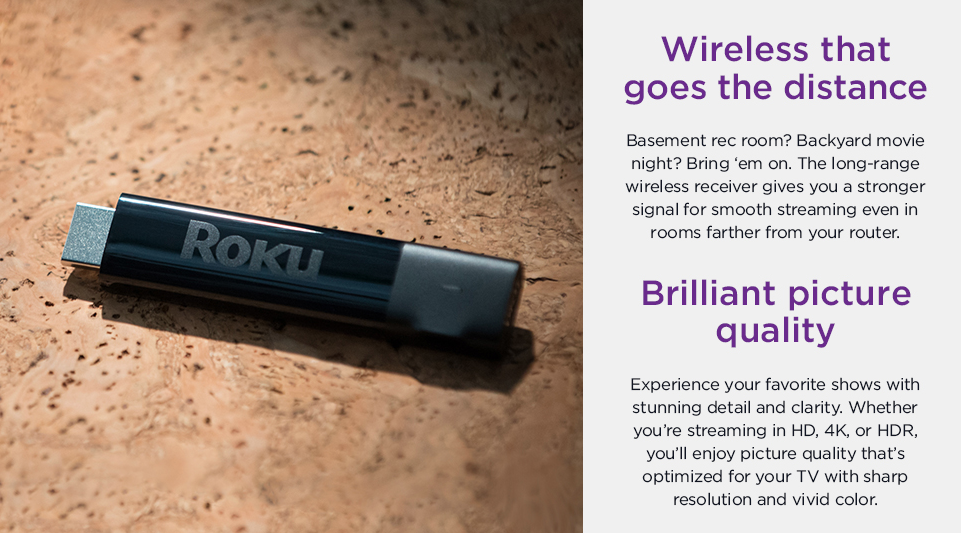 Only con we like to point out is the Roku Streaming Stick+ uses a proprietary power cable. You can't just replace it with any old mini-USB cable.

Overall, this Roku device is reliable, convenient, and affordable at under $50!