What is the Smallest Bluetooth Speaker?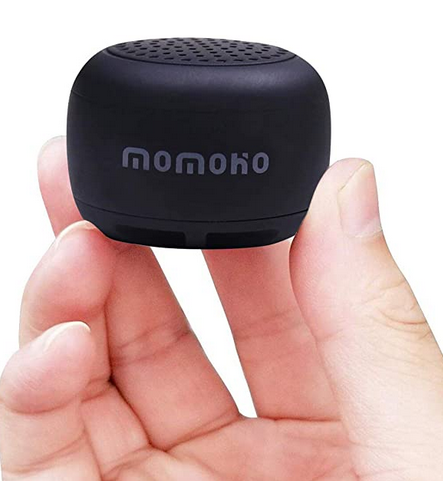 The MOMOHO – $15 may be the smallest wireless speaker in the world. This cool tech gadget packs on 2 hours of battery at 50% volume and about an hour at 100% volume. Check it, it only takes a half an hour to fully charge. You can easily put this bad boy in your pocket, hang it on your phone or backpack and take it wherever you want. It will make an awesome Christmas Stocking Stuffer gift.
This small Bluetooth speaker allows you to take selfies, with the speaker button using your free hand. You can also make phone calls with the click of a button.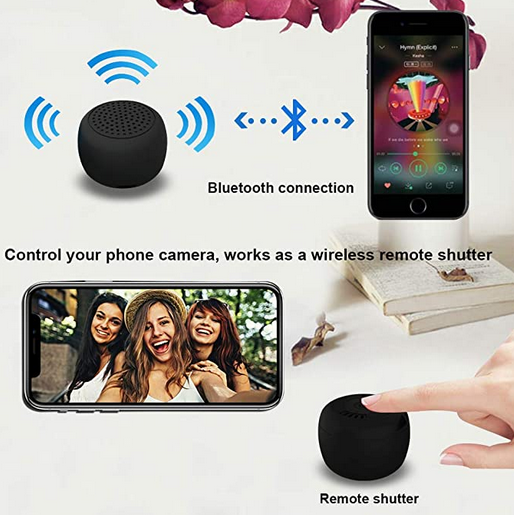 The volume is definitely bigger than all current mobile phones, this mini Bluetooth speaker allows you to enjoy a clear, well-balanced, full-range listening experience.
Its pretty easy to use. The all in one non-functional button lets you enjoy music, hands-free calling and a camera remote shutter functions by a single press. Its compatible with most devices that have Bluetooth connection enabled, or pretty much any smartphones.
The MOMOHO packs on a lot for just under $15. Its worth the buy and will make an excellent Christmas Stocking Stuffer gift.