#1 Insulated Seller for Tablet and Laptop Cases – under $60
The only Tablet and Laptop protector under $60 that helps prevent overheating in the sun. It insulates from the cold to extend battery life. It also provides an IP66 water-resistance rating and military-grade drop protection.
Insulated Tablet and Laptop Case – Thermal Protection for Hot & Cold Environments – $59.99
from:
PHOOZY
Frequent Flyer? This sleeve is awesome! Its a great case to store your tablet when commuting, it will keep it protected from the temperature swings between hot and cold destinations.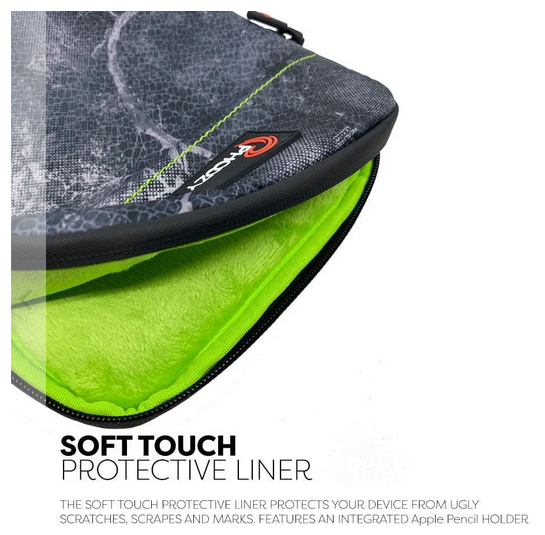 11″ Capsule: Compatible with iPad 9.7", iPad Air, iPad 10.5", iPad Pro 11", Samsung Galaxy Tab / Active 2 / Active Pro, Microsoft Surface, Amazon Kindle and other tablets up to 11".
13″ Capsule: Compatible with iPad Pro 12.9", MacBook Air, MacBook Pro, Galaxy Tab S 12-13″, Chromebook 12-13″ and other laptops up to 13". Interior Dimensions = 12.5″ x 9.0″ x 0.5″.
The Phoozy patented Chromium Thermal Barrier is adapted from the NASA technology. It protects astronauts, electronics and satellites in the extreme conditions of space. The Impactor Core 2.0 delivers military-grade shock protection to absorb impacts and help reduce damages caused by accidentally bumping.
Check out other mobile cases and screen protectors…
The IP66 water-resistance rating protects your tablet from rain, snow, spills and water. HydroGuard Technology materials and zippers repels water and fully floats in water.
The Sleek, Slim, light-weight design easily slides inside other bags. Use the included adjustable, quick-release shoulder strap with pad for comfortable wear across the body or over the shoulder.
This Phoozy case for Tablet and Laptop models is of high quality and perfect for your travels.